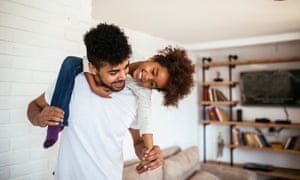 When shared parental leave was introduced in 2015, it was lauded by then-deputy prime minister Nick Clegg as a "move away from outdated assumptions about the role of fathers". For too long, workplace policy reinforced the idea that childcare was a woman's domain. Now, legislation says parents can share the load.
But two years have passed and so far fewer than one in 1,000 employees have used the scheme. Fear of workplace discrimination is a leading barrier. A recent survey found men who took more than two weeks' paternity leave were subject to ridicule and worried about damaging their careers. Couple this with the fact that women still earn on average 13.9% less than men, and many families simply can't afford to substitute the father's wage for £140.98 per week shared parental pay.
But gender parity shouldn't feel out of reach: Swedish researchers found that when mothers shouldered the lion's share of childcare in the first year, the relationship was more likely to breakdown. We asked four families to share their childcare approach, and how it worked – or didn't.
Toan Ravenscroft, 33, business director at M&C Saatchi. He took three months' shared parental leave to be primary carer for his daughter, Seren
I was the first man at my work to take shared parental leave (SPL), and inevitably I had fears about stepping into the unknown. But as well as a progressive SPL policy from my employer (it matched with their maternity leave package), I had many people telling me they wish they'd done it, so I felt reassured I was doing the right thing.
My three months with Seren were empowering – it was a challenge at times but I feel really lucky to have had an opportunity to do it. My wife, Rhian, and I wanted to care for our daughter as equally as possibly, and I while I wouldn't be so arrogant as to say I understand a mother's experience now, I have had a glimpse, and that's benefited mine and Rhian's relationship 100%.
During my leave I stayed in touch with work via the odd lunch and meeting. At one quarterly update I saw things that I'd been working on stepping up and wondered if I'd be able to fit back in. But by the end I was keen to get back to work, so I returned feeling reinvigorated.
I support a mandatory paternity leave like the three-month "daddy quota" in Sweden, but it depends whether employers could do it. In time I think we'll see more people take shared parental leave – it just needs to become normalised.
Emma Knewstub, 39, director at Magnificent Stuff, took full maternity leave for all three of her sons, aged nine, eight and two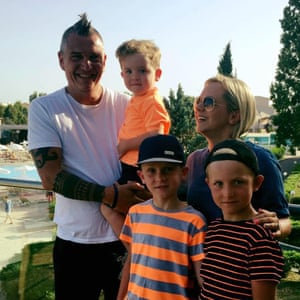 When I had my first son in 2008, my husband and I had the perfect set up: I had a good maternity package from my employer, and Steve ran his own business from home so was on-hand to help. But when I returned to work, I was actually pregnant again, and that didn't go down well at all.
It was so soon after my first pregnancy that I wasn't entitled to the same maternity package – only statutory maternity pay. So once I had my second son, I had two babies under two, far less money and Steve's business had started to struggle – those were dark times. After your first child it's all very collaborative, but once you have two, everything's more stressful and it's much more of a "fight or flight" situation.
["Source-indianexpress"]